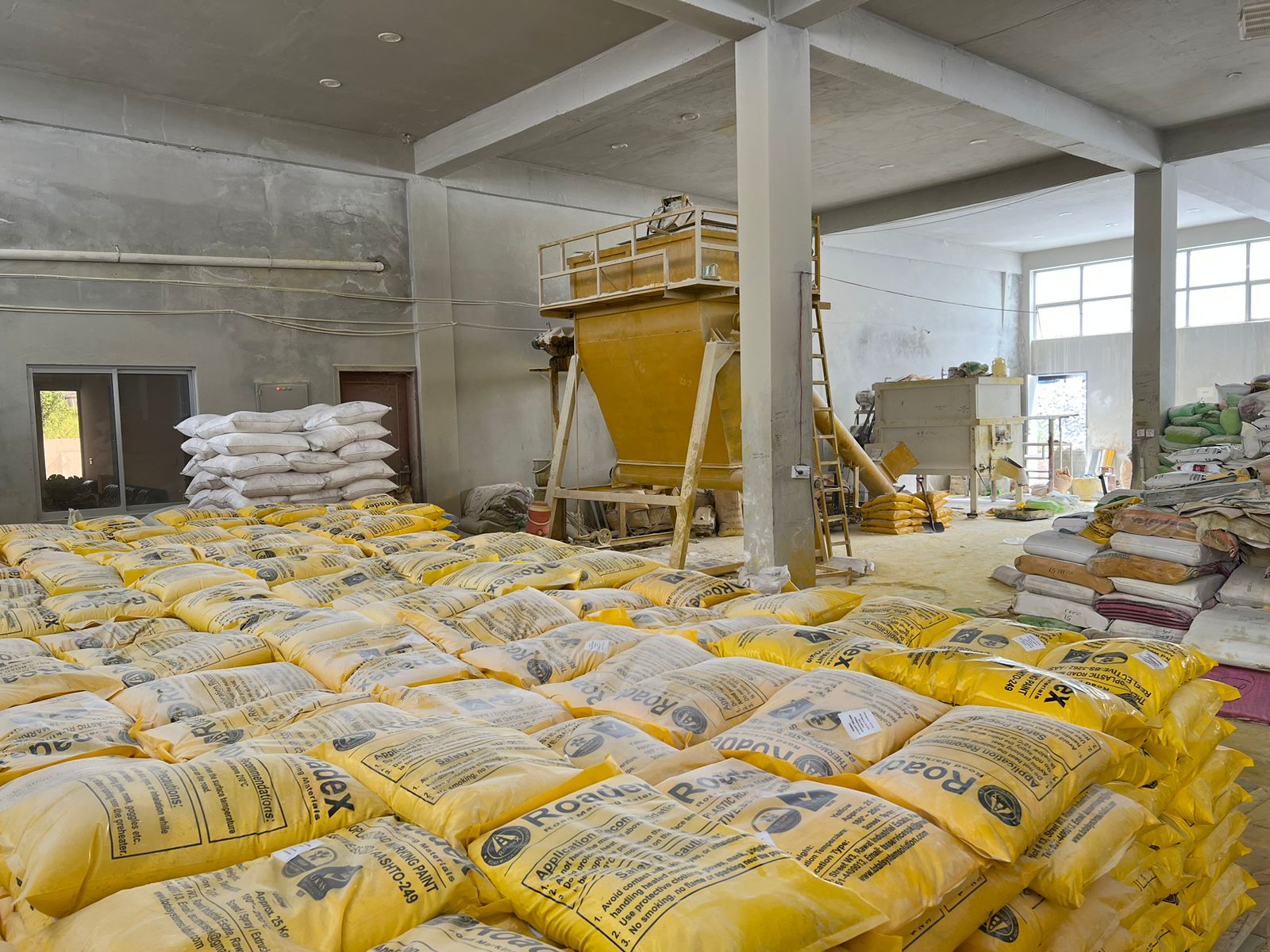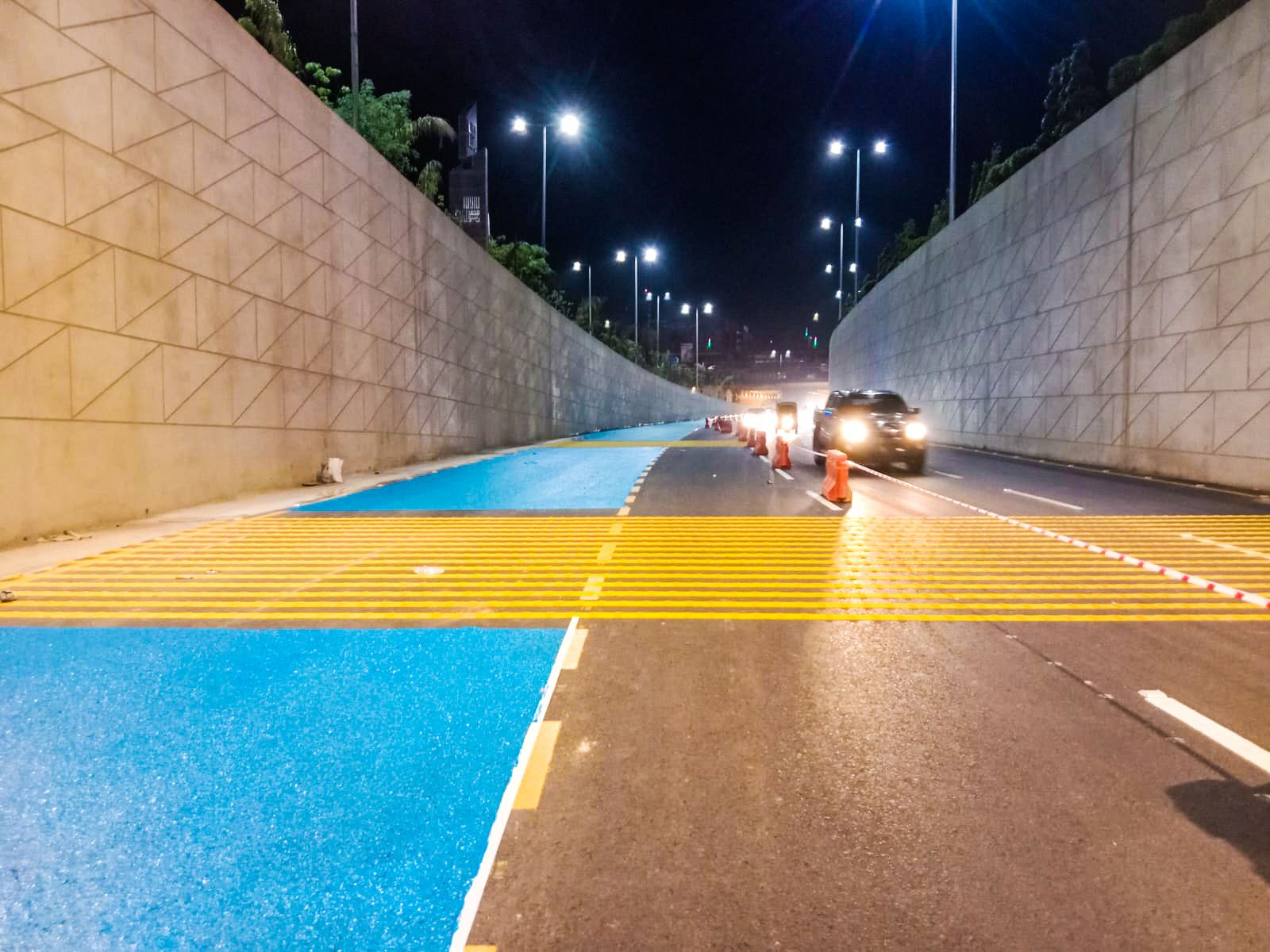 Road Marking Paint Experts
We Bring quality & experience to road marking paints
The road network and traffic density in Pakistan is increasing on a phenomenal rate which requires a demand for superior quality all weather road marking products. In 2009, with German technical assistance, the company "Total System Solution (a minerals processing company)" introduced a range of highway safety paints under the brand name of Roadex in Pakistan. Total System Solution is a ISO 9001:2015 certified company by ALCUMUS ISOQAR accredited by UKAS, the UK's national accreditation body. The production and quality control departments are fully equipped with experts and qualified professionals, manufacturing procedures are carried out in strict conformance of ISO 9001:2015 (Quality Management Systems) Standards. This achieves our total commitment to quality policy.
The paint production was designed on a zero pollution policy by using self consumable PE packaging with no wastage during melting process and green environment certified was achieved. All the products of Roadex brand are produced on stringent quality parameters and tested by an independent lab along with an in-house testing facility. With strong technical background, Roadex is run by professionals of paint industry who believe in applying the latest technology in the world of paint industry to compete in the global market since its operation from 2009.
With state of the art labs, experienced team and management, highest quality mining sites, and high capacity production facility, Total System Solution sits at the top in paint manufacturing, calcium carbonate production, and road marking machinery. 
trusted PAINT BRAND for mega projects
Roadex is our certified paint brand trusted by all major contracting companies in Pakistan. Our Paints are approved and being used in all mega projects by NHA, CDA, RDA, LDA, PDA, CBC, and C&W. We are also a trusted paint brand in international markets, exporting our products to the Middle East and African Countries. 
STABLE QUALITY WITH THE BEST RAW MATERIAL SOURCE
At Total System Solutions, we have chosen the best mining sites in Pakistan to procure calcium carbonate and other raw materials. Our products exihibit consistent quality of the highest grade. Our premium raw materials also offer high yields and competitive market prices. We are offering the best-value prices both in Pakistan and International Markets. 
large scale manufacturers of calcium carbonate
TSS is one of the biggest facilities in Pakistan that procure Calcium Carbonate from the rich mines of Pakistan and process them into various for a diverse range of products. With time, Total System Solutions has increased its capacity and met the  demands of its customers with ready stock available at all times.