What is Thermoplastic paint?
The thermoplastic paint or the road marking paints are not there to beautify the roads and make them look organized. Rather they play a special role in road safety. Thermoplastic Paint (TP) is made by using synthetic resin, premixed glass beads, and hydrocarbon. This makes the thermoplastic paint reliable and durable against harsh weather and wear and tear to which it is exposed. The TP paint has a reflective property which makes it give a gloss and shiny look. This reflective property acts as a shield for the paint and lets it sit on the roads and pavements for a longer period.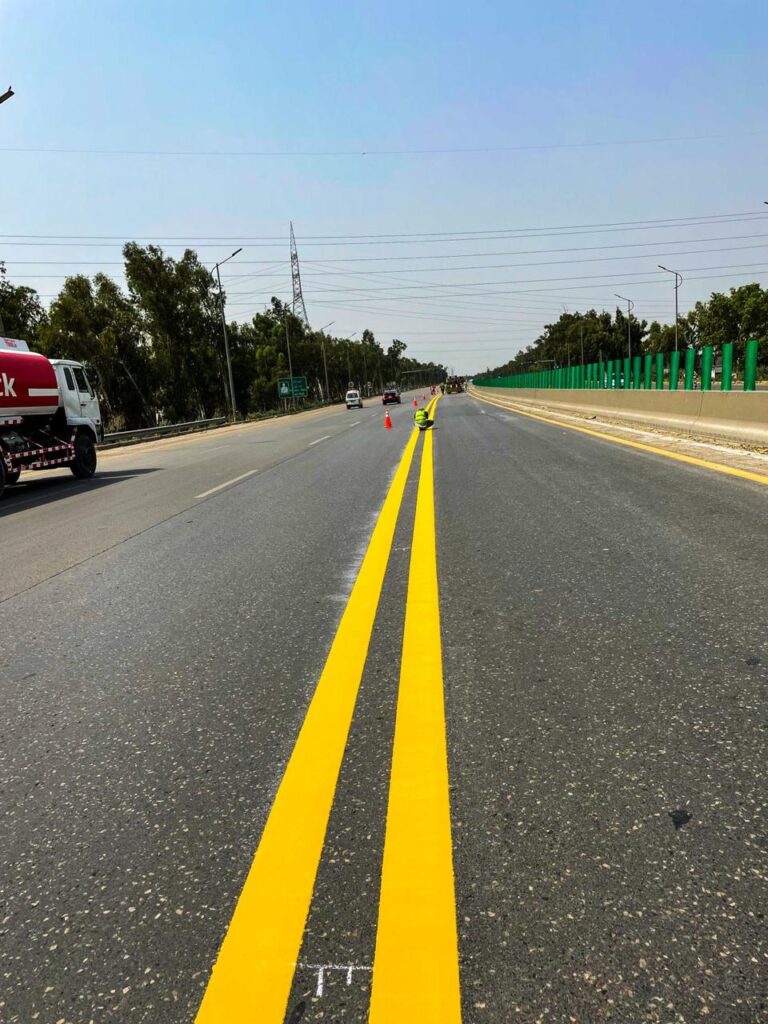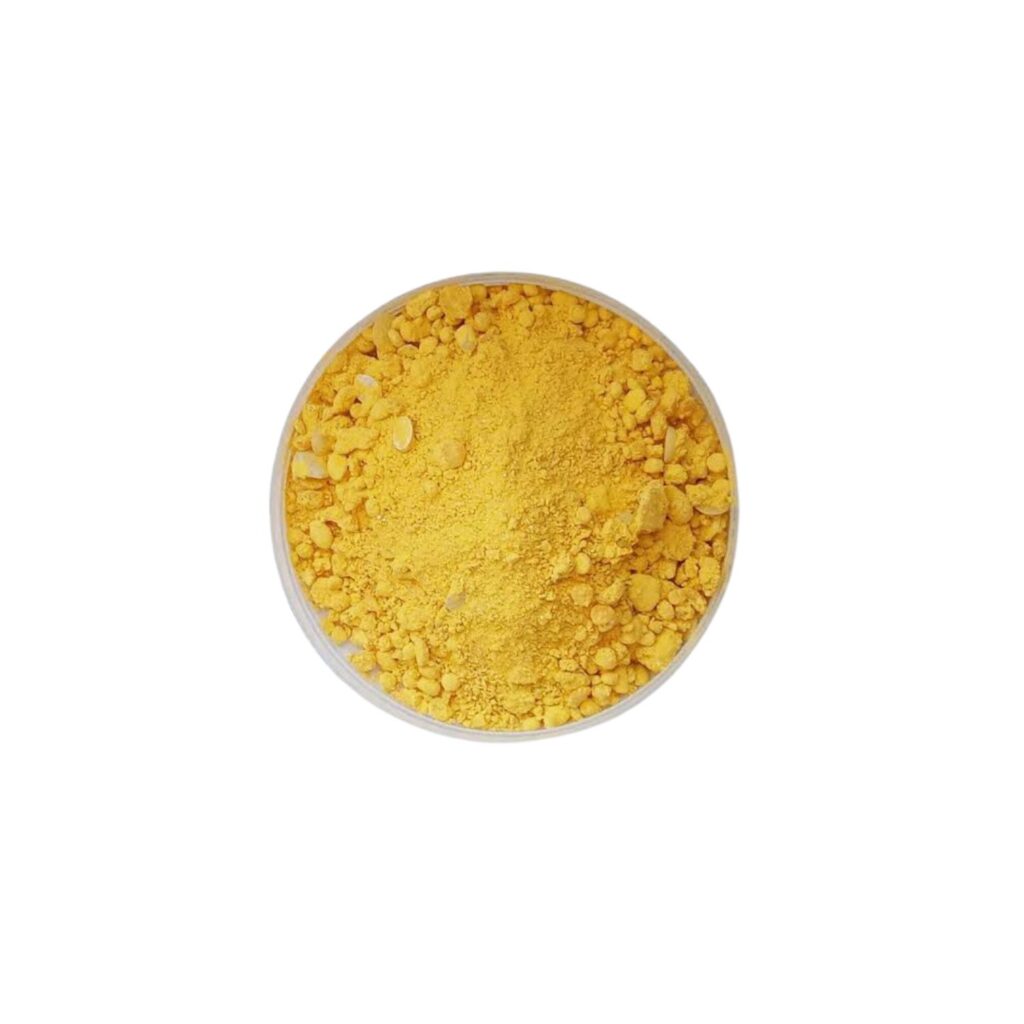 Why is Thermoplastic paint important for road safety?
Road marking plays a pivotal role in the safety of the people on the road, be the drivers, passengers, or pedestrians. Today, road marking paints are an essential component of road safety. They are now horizontal markings while the traffic lights are known as vertical markings.
With the Road markings, the traffic gets synch. These markings on the roads grab the attention of the drivers. The driver will get to know about their lanes, which will make the traffic much more organized and uniform. Overtaking also becomes easier when the roads are marked with high-quality reflective thermoplastic paint. The picture below, which showcases the Road marking on the Islamabad expressway by Total System Solutions shows how the entire traffic on the most used highway of the capital city can be organized by the use of Roadex thermoplastic paint.
Thermoplastic paint on Islamabad Expressway
Another great use of TP paints is that it gives the driver a sense of the road. For instance, the continuity of the road marking paint along the entire length of the road lets the driver keep his vehicle in the lane and not go off the road. It also helps him understand if there is a sharp turn ahead or a connecting lane to the road. Thus improving the sense of road for the driver and making roads safer for them.
The reflective properties of the paint allow it to be beneficial in poor visibility conditions, such as night, smog, and fog. The reflectiveness of the paint at night time allows the drivers to be attentive while driving. These markings allow them to know in advance of a sharp turn and let them drive within their lanes.
Road marking paints are equally important for pedestrians. Those who wish to walk know what part of the road is designated for them. The pedestrian lanes are marked through the road marking paints. The zebra crossing, which is yet another important aspect of Road safety is marked through Thermoplastic paint.
What makes Thermoplastic paint reliable?
As thermoplastic paint is a water-based paint that tends to become hard as it dries, it is a durable paint. It is made with high-quality fillers, minerals, and resins which make it strong and flexible. The heat, water, and weather-resistant properties of the paint make it a favorable paint for roads, pavements, fireplaces, and playgrounds.
Thus, even though a TP will cost more than ordinary paint, road marking paints have a longer life and are resistant to heat, water, and harsh weather. Roads are exposed to dirt, load, weather harshness, and humidity, they shall be marked with reliable paint which would stay there much longer. While good quality TP paints last on the road for 6 years, in extreme weather conditions it may last up to 3 years.
High-quality TP paint has various features that lend them fame for road marking paint. TP paints are resistant to chipping, strong and flexible, long-lasting, is highly durable. Also, its extended life makes it cost-effective and long-lasting. Not only it is easy to paint and touch up, but also it is easy to paint. A special machine is used to spray the paint in layers to give it a gloss-finished look.
Are there any kinds of Road marking paints?
Yes, there are in fact different kinds of Road marking paints. There are as many as 6 kinds of road marking paints, each with different properties and serving a different purpose.
Thermoplastic paints
Convex thermoplastic paints
Chlorinated rubber paint
Anti-Skid Paint
Water-based runway paint
Kerbstone paint
Where to get high-quality Thermoplastic paint from?
Total System Solutions is a Paint manufacturer and mineral processing company in Pakistan, widely known for its Thermoplastic paints. While many manufacturers produce only white and yellow thermoplastic road marking paints, we are proud of producing a range of different colors in thermoplastic paints.
The Total System Solution is offering high-quality road marking paint under the brand name Roadex. Thermoplastic Paint (TP) is much different from ordinary paint. It is a reliable alternative to ordinary paint for marking pavements, highways, and streets.
Need to know more about Thermoplastic paints or want to place an order? Feel free to contact Total System Solution consultants!